Coral Triangle Center
CTC is an Indonesian non-profit organization based in Bali with a regional scope and global impact. CTC provides education and training to make sure that marine protected areas within the Coral Triangle are managed effectively. CTC supports on-the-ground conservation programs through our learning sites in Nusa Penida in Bali and the Banda Islands in Maluku. CTC also supports marine protected area establishment in Timor-Leste. CTC is a certified training center of the Government of Indonesia and an official partner of the Coral Triangle Initiative on Coral Reefs, Fisheries and Food Security (CTI-CFF).
CTC aims to expand its outreach and impact by developing its Center for Marine Conservation in Bali, which will serve as a center of excellence for marine conservation training programs, artistic, cultural, and innovative outreach activities to influence approximately 1.5 million people by 2020 to protect and care for the oceans and those that depend on it.
As an official development partner of the CTI-CFF, CTC catalyzes collective action at the regional level by facilitating the CTI-CFF Women Leaders Forum, CTI-CFF Local Government Network, the Sustainable Marine Tourism Task Force, the Marine Protected Area Learning Network as well as private sector champions who engage and implement marine resource conservation and management in Indonesia, Malaysia, Papua New Guinea, Philippines, Solomon Islands, and Timor-Leste.
Contact Details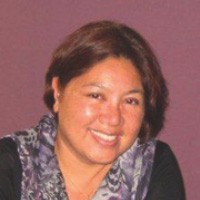 Rili Djohani
Executive Director
rdjohani@coraltrianglecenter.org