CTI-CFF Regional Map
This official CTI-CFF regional map displays the extended economic zones in the Coral Triangle agreeable to the CT6 countries.
To understand how this regional map relates to the CTI-CFF Plan of Action, you can read below about the geographic scope for implementation. You can also download a larger version or see other maps in our library.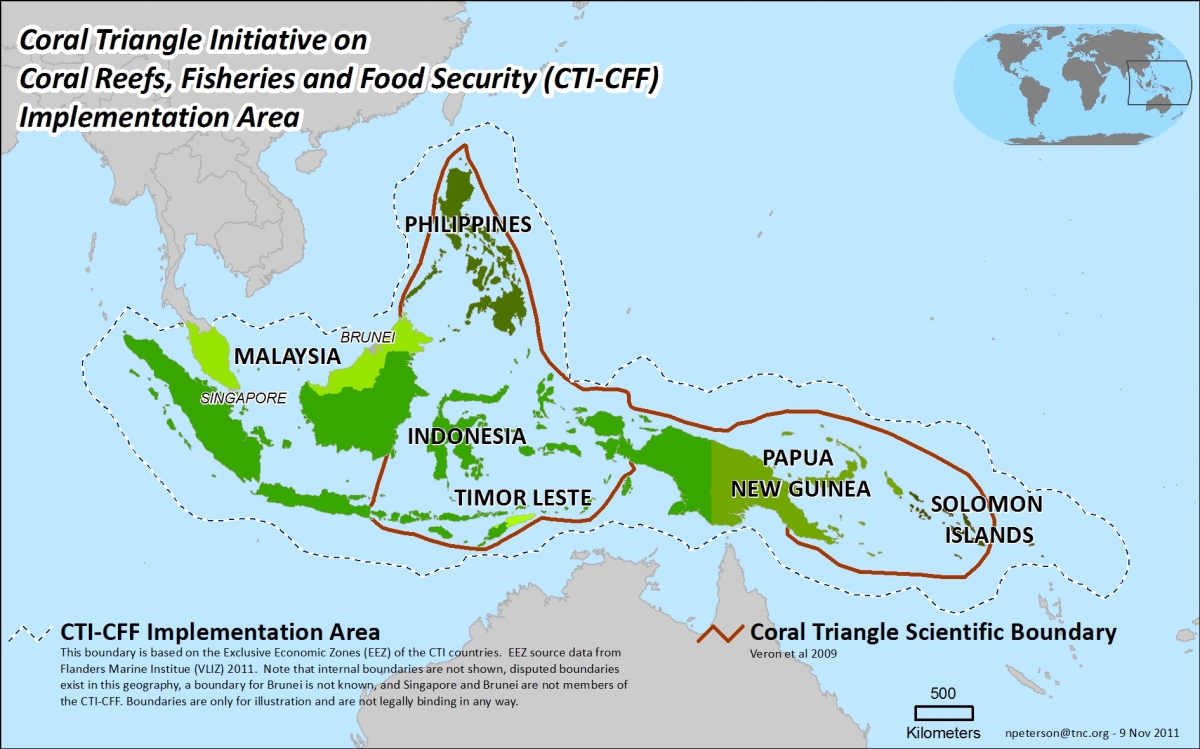 Geographic scope for implementation of the Plan of Action
The CTI-CFF Plan of Action may be implemented within waters under national jurisdiction of each of the Coral Triangle governments, in accordance with their rights and obligations pursuant to international laws and the prevailing laws, rules and regulations of each country. The scope of application of the CTI is without prejudice to the sovereign rights of the parties over marine resources within national jurisdiction, or the position of the parties on delimitation of maritime boundaries between States with opposite or adjacent coasts. The geographic scope of implementation of the CTI is not intended in any way to redraw the scientific boundaries of the Coral Triangle, which would continue to be defined by coral and coral reef fish diversity. This definition is in the CTI-CFF Regional Plan of Action (RPOA).